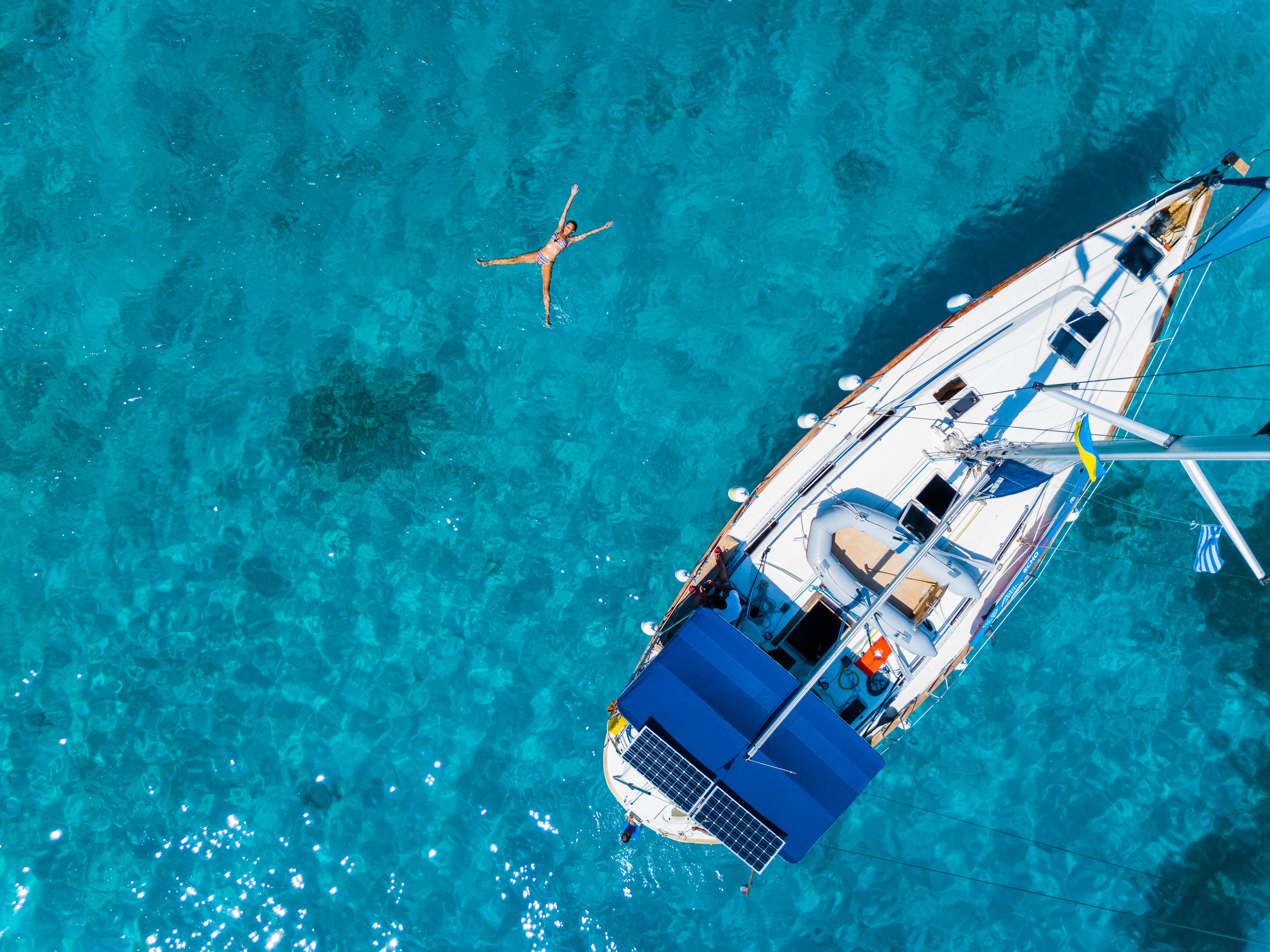 SEA SUN SILK Acrobatic Cruise
13. - 20. July 2019 in Croatia
Sea Sun Silk - Acrobatics CruisE
13th - 20th of July 2019 in Croatia
Join adventurous aerialists on their holiday cruise down the sunny coast of Croatia. Enjoy the salty breeze and warm rays of the sun and take a break from your daily life. Hone your aerial skills or work on your tan lines - its up to you!
We are setting sail in Vedice and sailing south.
You can join our experienced team for gentle good morning sessions on the beach, silks over sea play time or just take a dip in the warm mediterranean sea.
Whether you just wanna sit back and enjoy or shoot the perfect sunset picture, we will take you to the perfect spots to make beautiful memories.
For those who are more adventurous there'll be time to tame the silks under and over water. Not enough? Time to book your personal training and get inspired.
To recharge follow the call from the galley and enjoy freshly cooked meals on board or at the beach. Then lie in the hot sand and watch the sun kiss the waves goodnight.
Sail away with us!
Conditions of participation:
- good swimmer
- over 18 years old
- allergies and restricting medical conditions need to be disclosed upon registration
Book on the Website
Price includes:
your spot on board including docking fees and insurance

all meals on board and non-alcoholic bevarages

wake up workshops

Aerial Play (Aerial Silk/ Hoop/ Net) on and off board

Aerial Photosessions

Aerial Technique Tips
Your spot will be confirmed after we receive a 50% deposit.


not included:
- arrival and departure at port
- travel costs from and to your home country
- expenses off-board
If you need more info or have specific questions for us don't hesitate to get in touch using the form below.